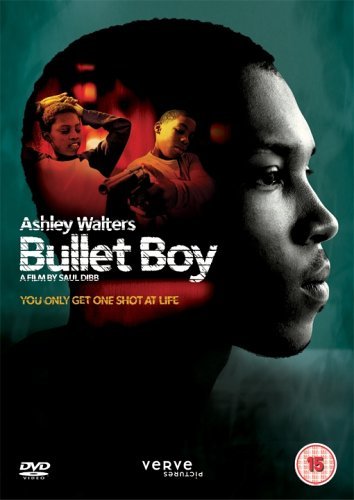 Available on DVD, Blu-ray & Download
Ricky (Ashley Walters), just out of a young offenders' institute and heading home to Hackney, is determined to go straight. Instead, he heads into trouble when he's involved in a street clash – siding with his best mate Wisdom against a local gang member.
The trouble escalates into a series of incidents that threaten to spiral out of control. Ricky's 12-year-old brother Curtis, adores Ricky but seems smart enough to know he doesn't want to follow his example. However, despite the warnings from his mother, Ricky's bad boy appeal might prove to be too attractive for Curtis to resist…
In Bullet Boy, director Saul Dibb brings his documentary influences to the big screen with hard-hitting yet delicately handled dramatic effect.
Ashley Walters, Luke Fraser, Leon Black, Claire Perkins, Curtis Howard
Saul Dibb and Catherine Johnson
Marc Boothe and Ruth Caleb